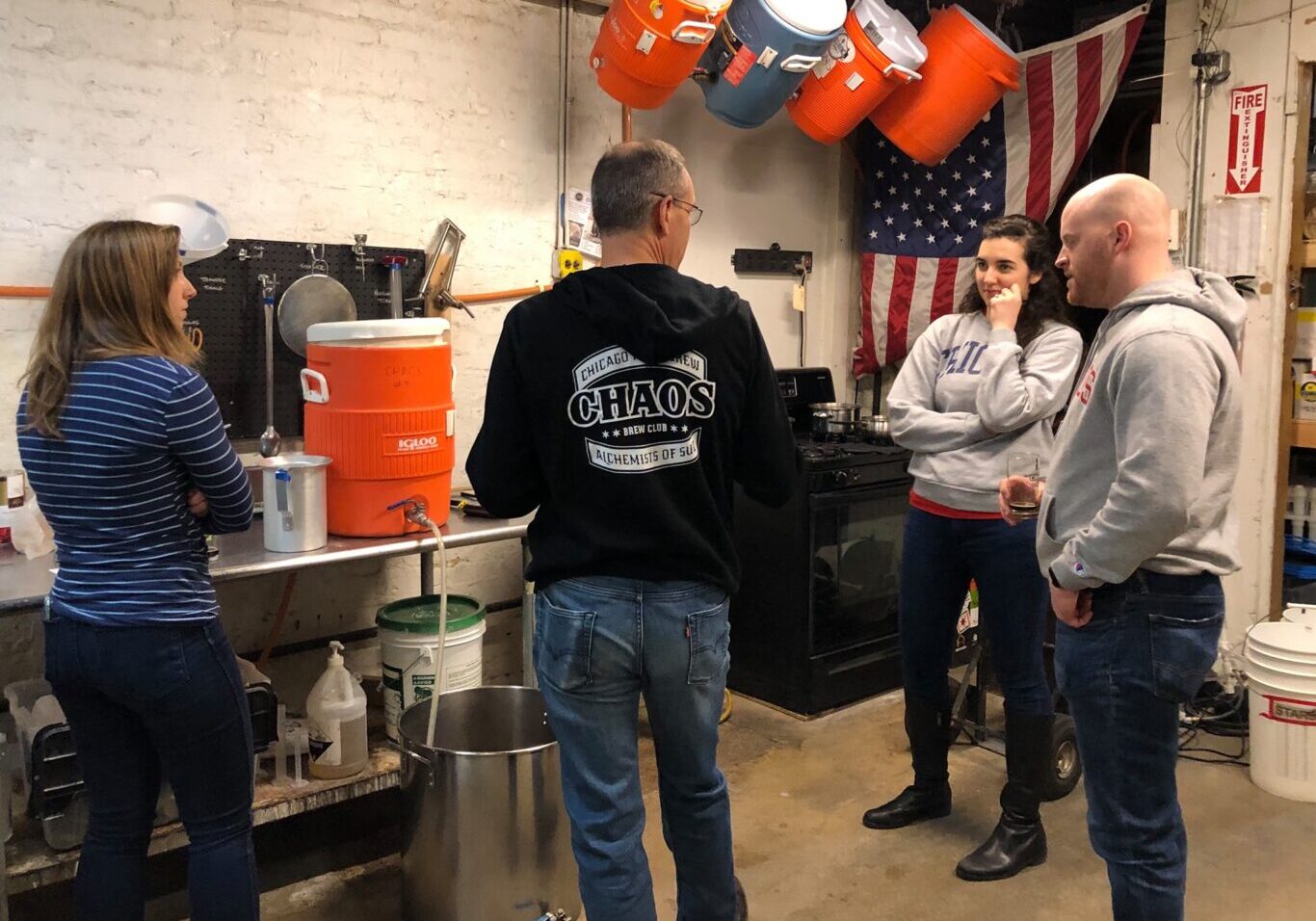 CHAOS, the Chicago Homebrew Alchemists of Sud, is a collective of home-brewers and craft beer enthusiasts in the Chicagoland area. Our club brewhouse is available for members to use, and we host tasting events and classes throughout the year.
Brewing, Classes, and Tasting Events
Whether you are making the leap to brewing your own beer, or looking to take your passion for brewing to the next level, CHAOS has options for newbies and ninjas alike. We even have non-brewing membership levels for craft beer fans looking to join the fun at events, like our annual Stout & Chili Night.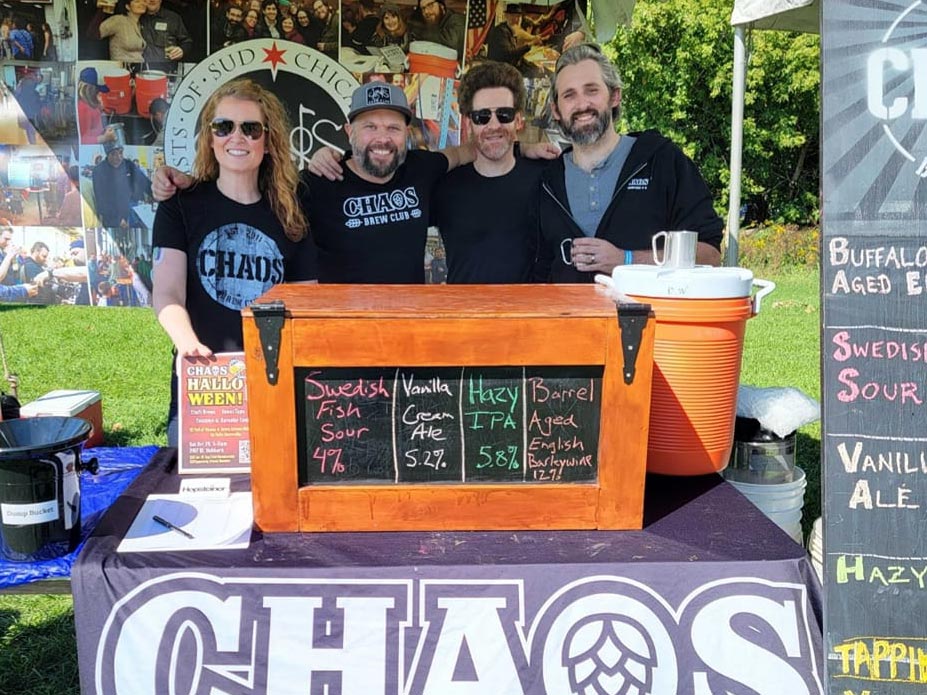 CHAOS loves to serve homebrew samples for local charities and non-profits like Beer in the Woods and Working Bikes. We also collaborate with breweries on club competitions where the winner gets their recipe brewed and served at a local taproom. We also have partnerships with brewing suppliers like Gnome Brew and Muntons Malt. If you would like to partner with CHAOS, reach out and let us know.
We are a 501c3 non-profit dedicated to cultivating an appreciation of the science and culture of beer through education, exploration, and community.
We incorporated as an Illinois not-for-profit corporation and have also received IRS 501c3 non-profit status for the sole purpose of better serving the club including obtaining licenses for events or rent venues; making prices for group buys and equipment tax-free; making members' donations tax-deductible.
To further our mission, we have developed an organizational structure that includes Executive Officers and a Board of Directors who ensure that CHAOS keeps running.
CHAOS Brew Club is made possible only through the time, effort, and money donated by members. Each year Board Director and Executive Officer positions come up for election, learn more about how the club is run and how you can help.