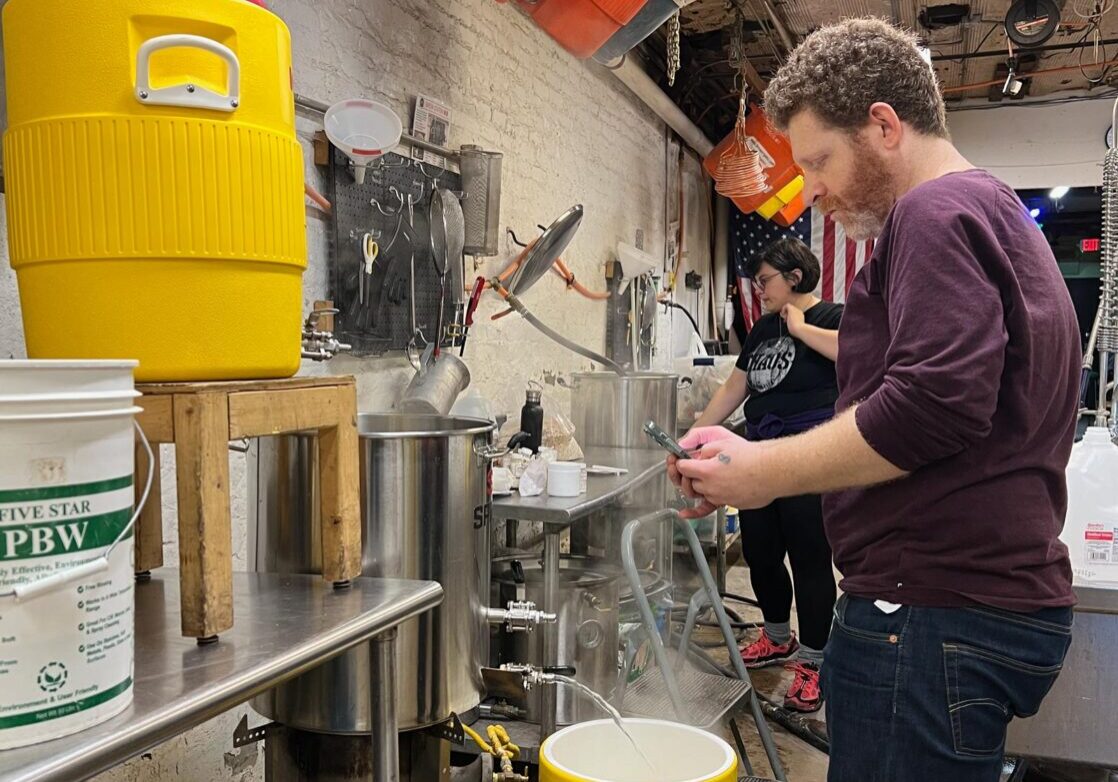 CHAOS has a fully equipped DIY maker space for brewing members. We offer 3 Free Training Sessions for people new to brewing, and there are classes and workshops for advanced brewers to take your skills to the next level.
Lacking space to brew at home? Housemates not cool with the mess?
No sweat, we have a dedicated brewhouse for people like you.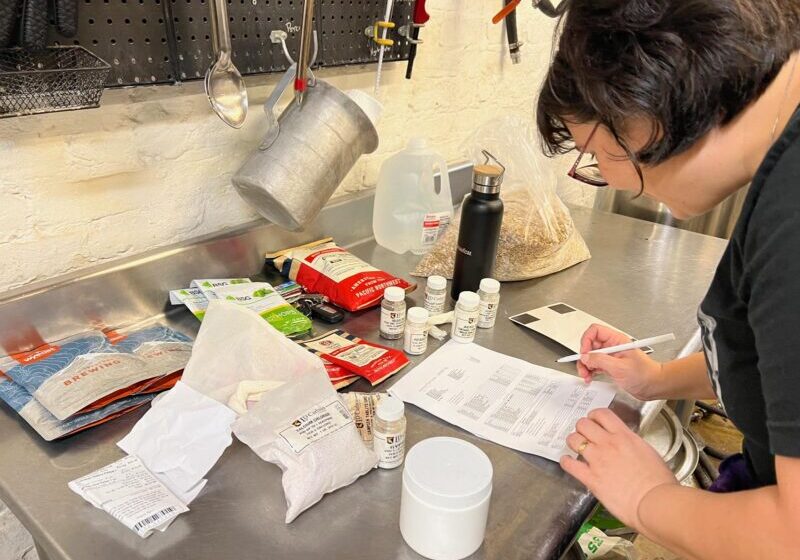 Brewing members can reserve a fully equipped brew station, all you need to get started is a fermenting bucket or carboy.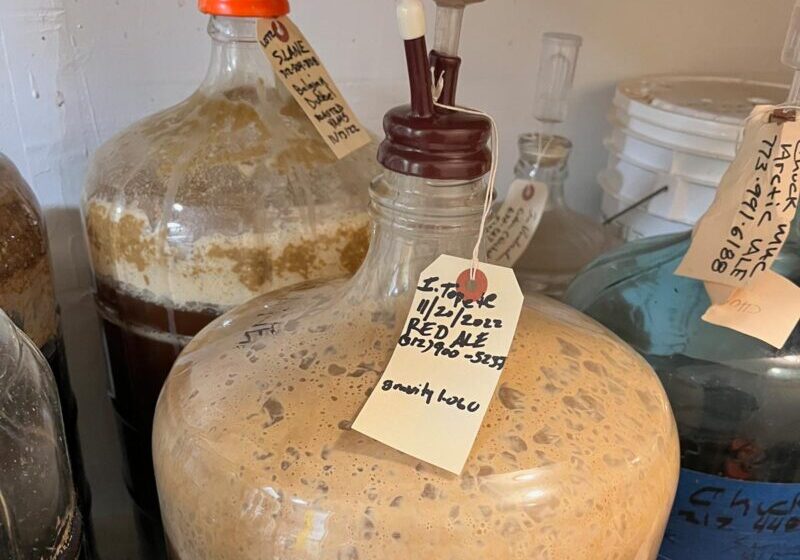 There is a walk-in temperature controled room for fermenting ales. We also have large commercial refrigerators for lager fermentation.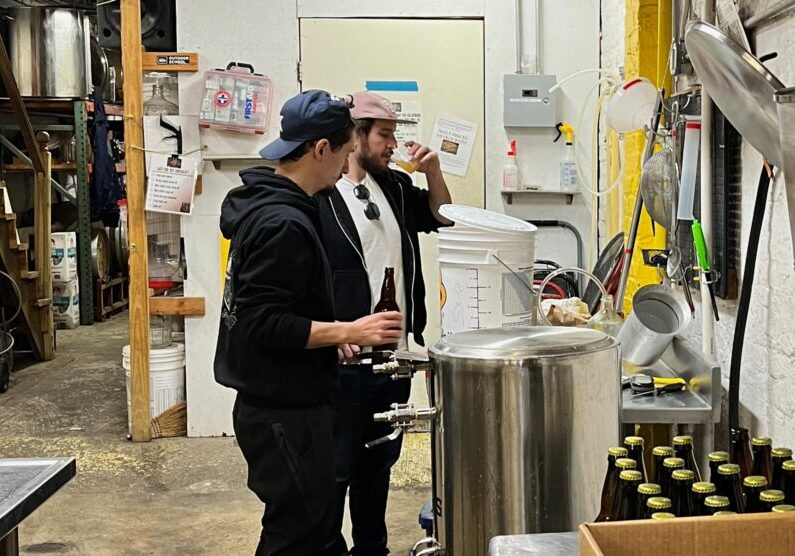 We have PBW & StarSan available for cleaning and sanitizing. The brewhouse also has all the transfer tools needed for bottling and kegging beer.
Our club brewhouse is located on the near west side of Chicago. With stainless steel work tables and a big double sink, it's the perfect place to make a righteous mess brewing up some glorious beer.
3 Gas Burners with Spike Kettles
15 Gallon Mash Tuns & Kettles
Transfer & Bottling Tools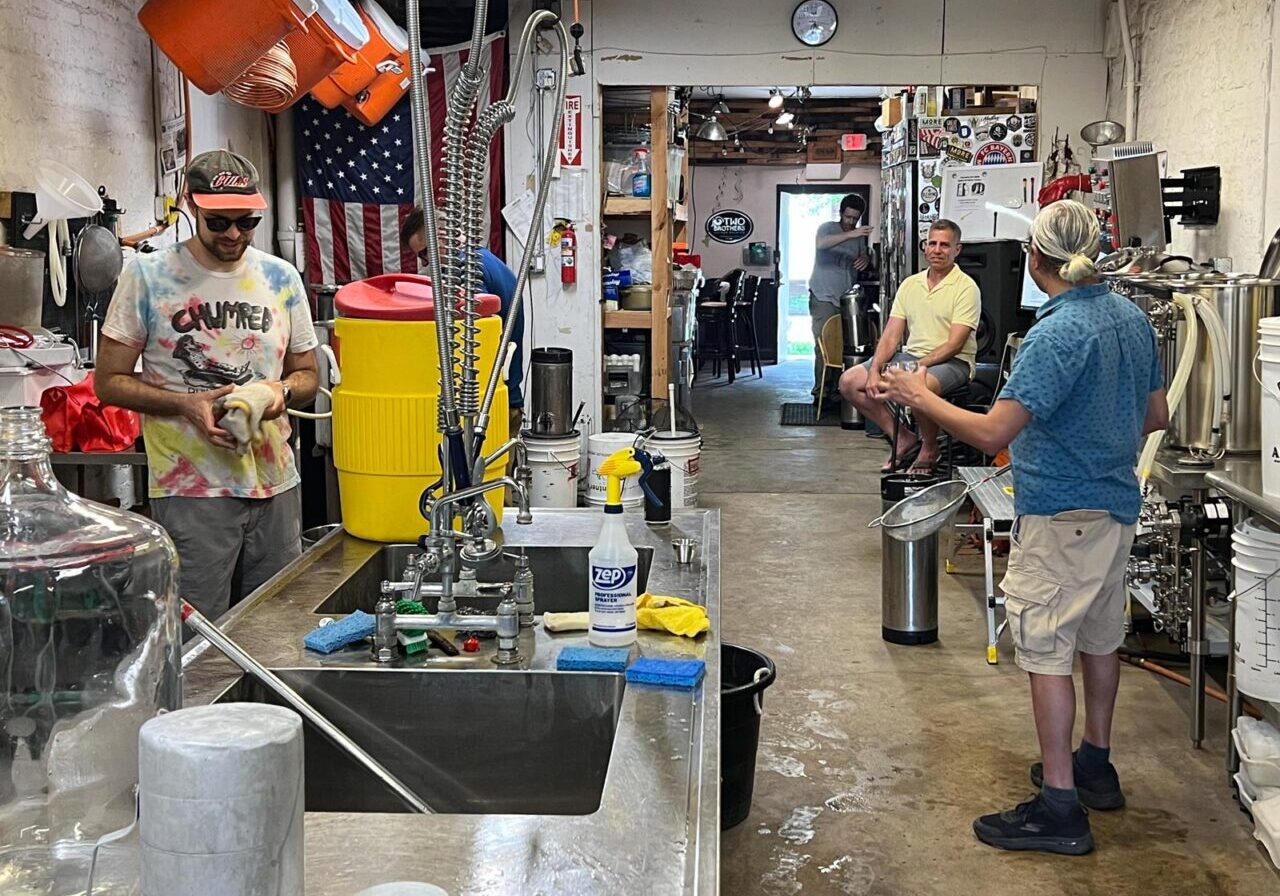 Whether you are just getting started or hoping to go pro one day, we have plenty of expert brewers on board to help you advance your skills.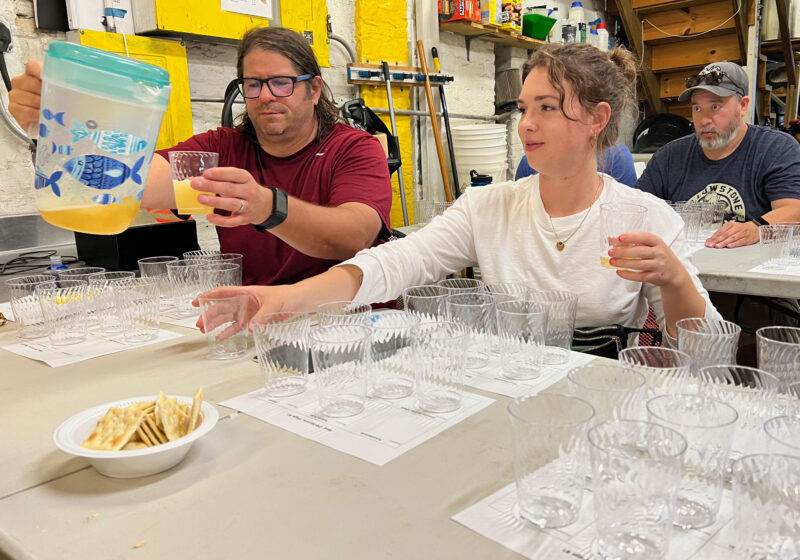 CHAOS members produce a variety of workshops exploring different styles of beer. We also have classes that offer advanced training.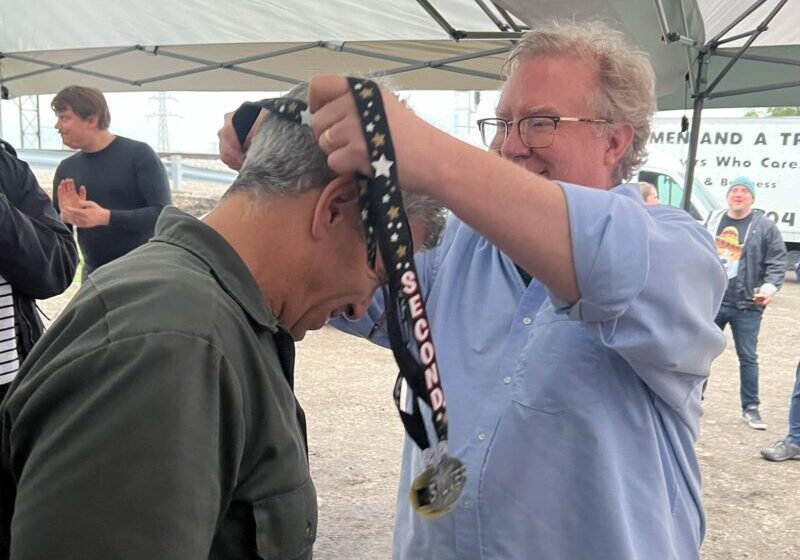 We have seasonal competitions for CHAOS members with certified judges and awards. Occasionally the winning beer will be brewed at a local brewery.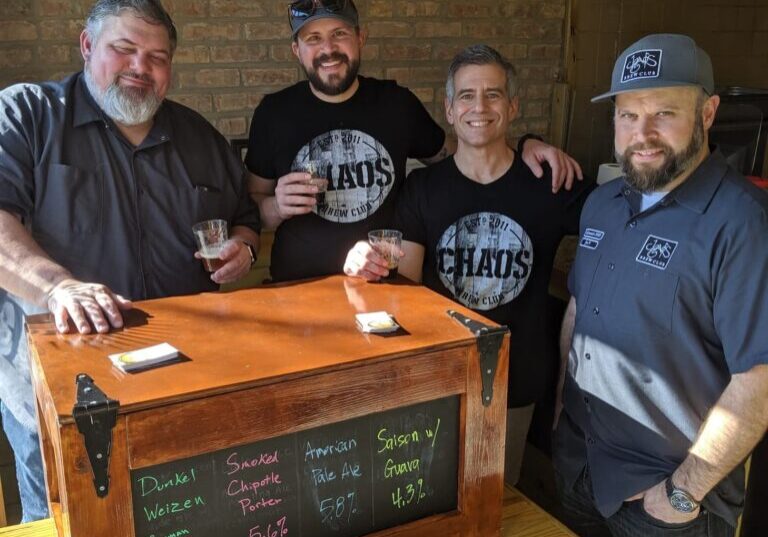 With four big seasonal tasting parties, CHAOS offers you the chance to flex and show hundreds of local craft beer lovers how awesome your sauce is.
If you have never brewed beer before, we will get you started with 3 Free Training Sessions. After that we have plenty of experts to help work out the kinks and get you making great beer! The video from our National Learn to Homebrew Day open house gives you sense of what it is like to brew at CHAOS.
If you have questions about getting started, contact us today.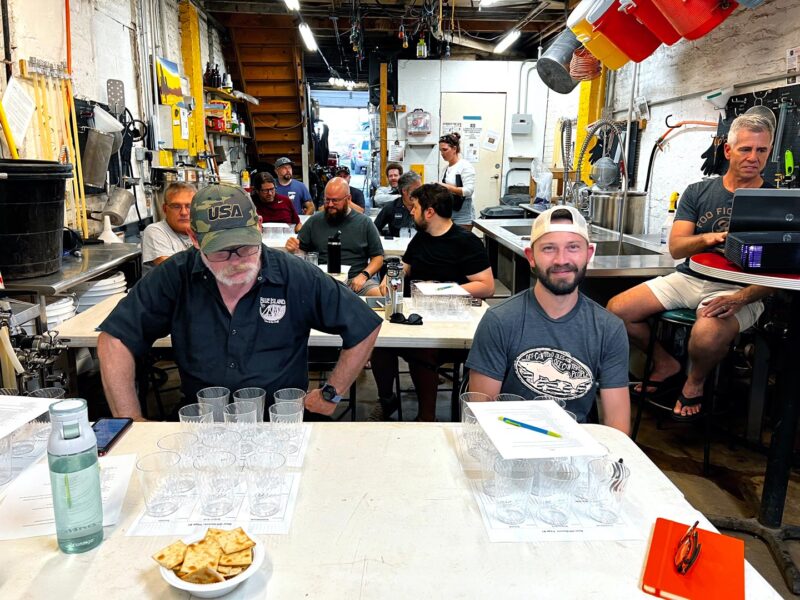 Join the Beer Nerd Hivemind
By brewing together we learn from each others successes and failures and advance as a team. We have seen new brewers surprise us winning gold in club competitions, and many CHAOS brewers have moved on to go pro starting their own breweries and winning national medals.
Our discussion forum is on Slack, and you can get answers to questions and learn what other brewers are up to.  
Our Brewer member level gets you the door code to come in whenever and brew all you want. The Apprentice level saves you money, but you do not get 24/7 access to the brewhouse. A 45 Day Trial lets you try brewing a batch before signing up for a full membership.